Agilent N2640A WireScope

Pro

To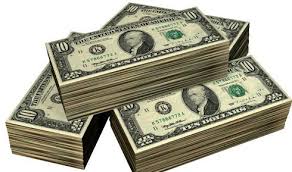 Sell your Fluke Wirescope Pro Cable analyzer or other Test Equipment use the contact form at the bottom
Fastest LAN Cabling Certification and
Practical Alien Crosstalk Measurement
Features and Benefits
• Accelerated service deployment with the industry's fastest, automated LAN cabling
and fiber certification.
• Unique, cost-effective Alien Crosstalk measurement technique to test cables to full
10 Gbit/s compliance.
• Future proof 1 GHz frequency range exceeding Augmented Cat 6 and Cat 7
for those who need to stand in for the quality of their leading edge links.
• DualRemote™ Pro unit operates fully unattended for work-flow optimized
dual-ended testing.
• No fiber swapping. Dual-wavelength multimode and single mode Fiber
SmartProbes perform truly bidirectional measurements.
• Truly field portable with extreme battery life, Color LCD and easy touch screen user
interface.
On SALE at AAATesters.com
Finacing Available
www.WireScopePRO.com
On Sale WireScope 350 / DualRemote 350 Kit
Description

Agilent Wirescope PRO Cat5e Cat6 Cat6a Cable Certifier

WireScope™ Pro supports copper cable certification to TIA Categories 3 to 6A and ISO Classes C to E, Class EA and F limits. Sweeping a full 1 GHz in a few seconds, it boosts Cat 6A and Class F autotest measurement times to industry leading speed, and provides a future proof platform.

Unique Alien Crosstalk Testing Methodology
In combination with Agilent's newly developed Alien Crosstalk Stimulators, WireScope™ Pro secures critical 10 Gigabit Ethernet installations and upgrades. The new SwiftAXT (Sweep Interleaved Frequency-domain Technique for Alien Crosstalk) technology offers a breakthrough in measurement time, cost of ownership, degree of automation and ease of use, making the method uniquely field suitable and convenient.

Faster Measurement and Optimized Workflow
Once connected, the DualRemote™ Pro unit operates entirely remote controlled. User interactions, including restarting running tests, happen on the near end only. The re-designed Fiber SmartProbes eliminate the need to swap fibers for dual-wavelength testing and calibration, optimizing the test throughput and accuracy.
Features and Benefits

* Accelerated service deployment with the industry's fastest, automated LAN cabling and fiber certification.
* Unique cost-effective Alien Crosstalk measurement technique to test cables to full 10 GBASE-T compliance.
* Future-proof 1 GHz frequency range by far exceeds Category 6A, Class EA and Class F requirements.
* Proper certific ation across PoE Midspan devices and AC coupled structured cabling.
* Dual-wavelength Fiber SmartProbes boost test throughput and accuracy.
* Complies with ISO/IEC Level IV accuracy. Independently certified by ETL.
* Truly field portable with extreme battery life, bright and easy 6" color touch screen user interface.

Ease of Use
Based on the proven WireScope™ 350 user interface, the WireScope™ Pro is extremely easy to operate and to learn. The Autotest function makes it a single touch of a button to perform a complete cable characterization. The support for USB Flash Drives not only expands the storage capacity, but also makes it easy to transfer test data, user profiles and test settings, and to install software upgrades.

Future Proof Architecture
WireScope™ LAN cabling testers are known to be future proof. WireScope™ Pro provides investment protection as it grows with the users' needs, offering a lower cost Category 6 product and supporting software upgrades later as needed.

General Specifications:
Part Numbers Description
Test Parameters Supported frequency range: 1 MHz to 1 GHz
Complies with ISO/IEC 61935- 1/Ed. 2 Level IV Accuracy
Power Supply Removable/Rechargeable Li-Ion batteries, provide 5 to 8 hours of continuous operation.
AC Power adapter: 100~240 V AC, 12 V/3.3 A DC, plugs directly into the battery. Battery can be recharged separate from the instrument.
Memory 64 MByte internal flash memory, 15.6 MByte user accessible. Allows to store 4,800 measurement summaries, or 160 records with all graphical details.
256 MByte USB Flash Drive included. Allows to store 69,300 measurement summaries, or 2,345 records with all graphical details.
Connectivity SmartProbe Interface Connector
Universal Serial Bus (USB 1.1) port
Talkset interface: 3.5 mm stereo jack
Software Upgrade Semi-automated software upgrade using USB Flash Drive or special USB cable (included).
Dimensions Size: 232 mm x 126 mm x 86.7 mm (9.13" x 4.96" x 3.41")
Weight approx. 1.36 kg (approx. 3.0 lbs.)
Environmental Conditions Operating Temperature 0°C to +40°C
Storage Temperature –10°C to +55°C
Relative Humidity 10% to 80%
Operating Altitude up to 3000 meters
Pollution Degree: 2
ETL Certificate Number 3103597CRT-001-002 (Cat 6A)
3103597CRT-001-003 (Class F)
Autotest Measurement Time 9 sec (1 MHz – 1 GHz)
Supported TIA Categories 3/5/5e/6/6A
Supported ISO Classes C, D, E, E, F
Measurement Accuracy ISO Level IV
Alien Crosstalk Measurement optional
Talkset , full-duplex via copper and fiber cables
Fiber Measurement on two wavelengths dual-wavelength probes, no fiber swapping
Test Kits
{2}N2640A-100 WireScope™ Pro Cat 6
Standard Test Kit
N2640A-130 WireScope™ Pro Cat 6
Multimode Fiber Test Kit
N2640A-140 WireScope™ Pro Cat 6 Single
Mode Fiber Test Kit
N2640A-150 WireScope™ Pro Cat 6
Professional Test Kit
N2640A-230 WireScope™ Pro Cat 7
Multimode Fiber Test Kit
N2640A-240 WireScope™ Pro Cat 7 Single
Mode Fiber Test Kit
N2640A-250 WireScope™ Pro Cat 7
Professional Test Kit
Optional Probes and Accessories
N2644A-100 Category 6 Channel Probe (set
of two)
N2644A-101 Category 6 Universal Link Probe
(set of two)
N2645A-134 Removable Battery Pack
N2605A-134 Hard Carrying Case
N2605A-137 Talkset Kit
N2605A-097 USB Cable
N2640A-080 Universal AC Adapter
N2604A-200 COAX Test Probe
N2644A-081 AXTalk Stimulator (1 unit)
N2644A-082 AXTalk Stimulator (6 unit
multipack)
N2647A-030 Multimode Fiber Adapter
(set of two)
N2647A-040 Single Mode Fiber Adapter
(set of two)
{1}AAATesters carries a full line of the Wirescope product line here is a list of models and model numbers included:
N2600A Wirescope 350, FrameScope 350, N2597A, Fiber SmartProbe N2620A, FrameScope Pro N2640A, WireScope Pro N2640A-010, ScopeData Pro Software, N2600A-100 Wirescope, Wirescope 155, Wirescope350, Wirescope155, N2597A-030, N2597A-040, N2597A-031, N2597A-032, N2597A-041, N2597A-042, Multimode Fiber SmartProbe Kit, Singlemode Fiber SmartProbe Kit, N2600A-130, N2600A-150, N2604A-200, N2605A-134, N2605A-135, N2596A, N2605A-050, N2595A-091, N2604A-301, N2605A-137, N2595A-095, N2597A-040, 2-Way Singlemode Fiber SmartProbe, N2605A-135, N2605A-132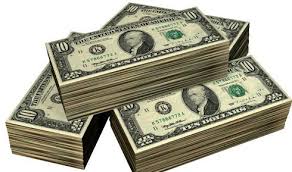 Sell Your:
Agilent WIRESCOPE Pro Cable Certifier